For someone who wants to lose weight without all the hassle of a regular diet, my Medifast diet review here may hold the key to your greatest success!

This can be easily achieved with this particular home delivery diet program as you will see as you read on.

Before I get into what the program is all about and how it works as well as other useful information like what it costs and how you can succeed with it, I want to first get you to think about something:

Why do you want to lose weight?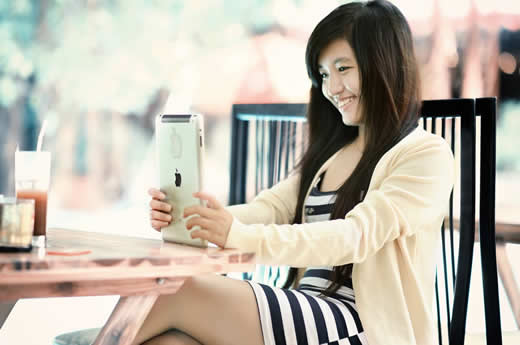 That might sound a little bizarre at first, especially if you're overweight and have decided to do something positive about it. But not everybody who chooses to do this is technically overweight.

So be very sure as to your motives here.

What you want to do and what you need to do may be very different and choosing to sign up for Medifast to diet your way to a slimmer figure might not actually be the most effective or even desirable course of action.
Are You Serious About Losing Weight?
If you can safely say that your main reasons for deciding on this course of action are because you both want and need to shed weight and you are limited in available time to work on a dieting program but are determined to work to make it work, then sure, go ahead and do this.

If you're just looking for a magic bullet to make your excess fat disappear but are not prepared to put in the work, make some sacrifices and give it your best shot, then do NOT sign up for this program!

Do you want a slimmer body that you can feel nice and comfortable wearing great clothes that were designed for looking amazing in? You might find this dieting solution is one of the easiest yet most effective ways to get what you want!

OK, I go that off my chest. If you're still with me, then let's get into what this program is and how it can help you to help yourself in working toward a better, slimmer and healthier body.
Medifast in 2023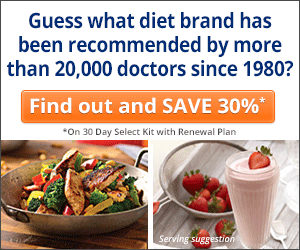 Those who work busy schedules and have little free time but need to get in shape tend to avoid conventional diet programs simply because they don't have the time to devote to making them work.

A viable alternative to the conventional kind of dieting plan that is better suited to people with little free time is the home delivery kind of ready meal plan, such as the one I look at in my Nutrisystem review article.

This type can take all the work out of dieting and allows the dieter to simply eat the food that is sent to them without having to do any preparation or calculating and still lose those unwanted excess pounds easily and definitely.

One such diet company that provides a very popular and successful variation on exactly this style of dieting is the one I have on review right now. Let's take a look at it...
Main Benefits of a Medifast Diet
There are several real plus points to this program that might seem fairly obvious but will turn out to be a big part of the reason you'd choose to sign up with them. Let's summarize them here:
Convenient and easy to use
Saves time
Recommended by over 20,000 doctors
Amazing variety of meals
Very cost effective
Before I go into the program in more detail, let's first take a look at just exactly what it is.
What is Medifast?
Medifast is a diet company that has been operating since around 1980 and has been providing customers with ready to eat meals that are both low in calories and high in nutrition to provide busy people with a means to get slimmer without taking up any of their time.

Reading reviews such as this is a good way to learn more about the company, since I've gone some way to explaining what it entails right here.

All the meals you will need to eat are delivered to your home in a single package and you get up to six small meals per day to eat.

There are several different plans that can be customized to suit your personal preferences. However, one of the most popular is the "GO" plan (formerly the 5&1 plan) which provides five of the meals you will eat each day while you prepare and cook the sixth "Lean and Green" meal yourself according to the recommendations provided in the literature that accompanies the package.

The other hugely popular plan is the "FLEX" Plan (formerly Achieve) which allows you to add two of your own "Lean and Green" meals to the four Medifast meals plus one healthy snack.
How Does Medifast Work?
The program works by providing the dieter with many smaller meals throughout the day with causes the body to burn more energy than eating fewer larger meals.

Coupled with the low calorie count of these meals, dieters can lose weight quite quickly while not feeling hungry throughout the day thanks to the "eat little and often" strategy. As dieting plans go, this is an effective strategy for most people.

The dieter can stay on the program for as long as it takes to lose as many pounds that they want to lose and then afterwards continue with a maintenance program that helps them to keep to their final weight in the long term and avoid regaining any of what was lost. It's a very good diet system for people who really need a way to eat healthily that is both convenient and transportable, so they can take meals to work with them and avoid the temptation to eat junk food lunches.
What Does Medifast Cost?
The cost of the program is easily offset by the fact that you don't have to go out and buy any food during the time you are on the program. The price you pay for the diet plan covers all your food, so whatever you normally spend on food over the period of the diet can be deducted from the cost.

The actual cost is around $11 a day, but when you deduct your normal food budget from that amount, most people find they actually save money by being on a Medifast diet and get to lose weight while they are doing it!
How Much Does it Cost to be on Medifast?
The newest (as currently advertised), easiest, most convenient diet weight loss plan offered by the company called "Flex" is being promoted at as low as:
$149 for a two-week trial plan
That's well worth the small investment if you have never tried this kind of dieting before and wanted to test it out for yourself to see if you like it without spending a whole month's money.

Full diet plans cost from:
$299 for the 30 Day Select Kit
$399 for the 30 Day Complete Kit
This price is an introductory price for the first month with Medifast Advantage®. After that, the cost rises to the regular price of $443.60 and $557.30 respectively for the above two plans.
How to Sign Up for Medifast and save over $100?
Signing up is very simple when you visit their website at www. medifast1.com and you can choose your preferred plan from their selection of tailored diet plans. You can also choose the kind of support you prefer and that fits in with your lifestyle.

You'll be so glad you got on this incredible super-convenient dieting program right now. It's all geared up to fitting in with your way of life and allowing you to be free to enjoy your spare time no matter how much or how little of it you have.

Please note the author is an affiliate of Medifast who may receive commission on sales from advertising on this page. The price you pay and your statutory rights are not affected.

[BACK TO TOP]

Posted on Thu, Jan 03 2023 in Diet | 13 Comments

Previous Post: Nutrisystem Reviews 2023 Update